About Red Rooster Discos
Red Rooster Discos  are a quality mobile disco  with DJ covering North Wales and the rest of the UK. We are professional  Wedding DJs and Celebrations. We are Professional, Fun and Reliable and definitely NOT CHEESY! We don't do Karaoke and only play those party tunes that are churned out at events if you really really ask for them on your playlist. We liase with you to tailor your disco to your exact requirements. We bring THE ART OF MUSIC TO LIFE! We can also provide Mood Lighting, PA system for your speeches and daytime music.
RED ROOSTER DISCOS specialise in excellent after sales service! As you can see from our many testimonials we really do what it says on the tin!  Our local area is North Wales where as seasoned DJs we are happy to take a playlist from you for your event and build the night around that, whatever age group the guests are. We are also happy to VETO those tracks you don't want us to play.
No Gimmicks like Photo Booths, Magic Mirrors, Giant Letters, Dancefloors. We don't need these. Just pure unadultarated Music for the whole of your event. We can always find a reasonable supplier for these extras but we like to concentrate on your night, your music and making it the best party ever.
The Team
Dave – Professional Wedding DJ 
A Radio and Club DJ in Manchester and Liverpool and North Wales in the 70s,80s and 90s give him the ingredients to mix a sensational party. The only guy I know who can keep the crowd dancing to the bitter end and want more, moving the floor through decades and genres.  The most amazing musical memory combined with a wealth of musical knowledge makes him a truly top DJ.   
 Nicola – Owner and Manager
Oversees all we do in the team and manages the Events, liasing with clients in order to ensure they are offered the best possible After Sales Service. 
We are all passionate about giving the best possible service, having ALL experienced the downside of after sales services first hand. We help you build your event into a fantastic, memorable evening. We want you and your guests to go home and say "That was the best night ever!". Red Rooster Discos are about making that event stand out from the crowd.  You book and we start working.
You Have
Input into your playlist (whatever your taste) and we ensure the music caters to all your guests on the dance floor keeping the dance floor full all night. Good DJs don't come cheap and cheap DJs aren't good.
Guest Request Cards (if you wish) on tables with pens for guests to request songs. We veto what you DON'T want playing. This is a nice way of everyone getting at least one of their tracks in during the evening .

A Top DJ with a Diamond Mark, currently ranked 9th out of 460 DJs on Need a Disco Website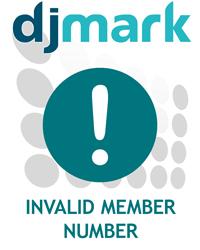 We Have
Public Liability Insurance of £10M , are Fully Insured & Annually PAT Test all our Electrical Equipment
Amazing Lights, Lasers & Special Effects
Mood Lighting, PA System with Microphones,  Music Mixes and Mash Ups for your First Dance, Music for your Ceremony on CD.
Over 65,000 Legally Sourced tracks